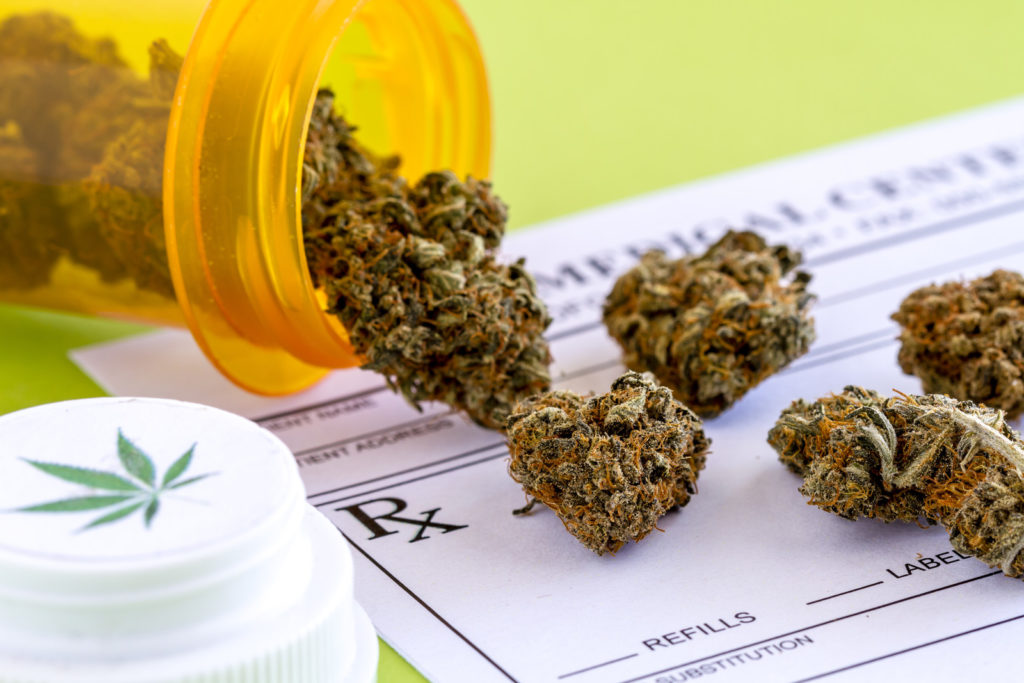 In case you haven't noticed, it seems like Californians are at greater health risks. Have you ever noticed how it says on the back of a pack of sugar that this product might cause cancer in the state of California? Ever wonder why this is the case and why it wouldn't cause cancer in other states? Whether this is actually the case or not, there is simply no denying that the state is struggling to address its swelling budget deficit. While the legalization of marijuana looms as an attractive answer to this solution, it is possible to find many different marijuana dispensaries in California medical areas and even know how to start your own on popular sites such as dispensehemp.com.
Reduction Of Nausea And Vomiting After Chemotherapy
Speaking of cancer, this is a disease that not only comes attached with some nasty side effects, but it is one where the treatments cause nasty side effects. Just look at chemotherapy. While this is one of the most effective ways to fight cancer and the growth of cancerous cells, it is a treatment that comes attached with some nasty side effects. The loss of hair, vomiting, sickness, and nausea are just to name a few. Well, it seems that marijuana could help with such symptoms. A study that was conducted back in 2001, found that nearly 70 to 100 percent of patients that smoked marijuana in the state of California after chemo treatments saw relief from these symptoms. While the hair loss was still abundant, there wasn't as much vomiting or sickness.
With marijuana capsules, 76 to 88 percent of patients saw relief. While these numbers are less, they are still somewhat impressive.
Stimulating Weight Gain And Appetite
With obesity looming and the current state of America's fitness, it would be hard to believe that there are individuals out there struggling with weight loss and appetite issues. Well, this is the case, especially with individuals that have been diagnosed with cancer or aids. That being said, there have been tons of studies that show marijuana can help increase appetite while also boosting weight gain. Unfortunately, the exact mechanism of how this is possible is unclear, but it is clear that the substance is effective. Scientists and researchers do, however, know that there's a high concentration of cannabinoid receptors in the brain associated with food intake.
It is possible that marijuana interacts with these receptors.
Chronic Pain Relief
Dealing or living with chronic pain is never fun. In fact, it can be so debilitating in some cases that it makes it hard to get around. This is just another area where marijuana could completely change things. In the year 2019, there were more studies pertaining to this very issue than any other year. These studies were conducted and lead by the National Academies of Sciences, Engineering, and Medicine and showed the pain benefits of marijuana to be immense. Chronic pain is the leading cause of disability, affecting more than 25 million adults. These studies scientifically proved that marijuana and similar products that contained cannabinoids could interact with specific pain receptors in the brain.
Alcoholism And Drug Addiction In California
If you took the time to do some research, you'd likely see that there are more homeless in the state of California than any other. And, a lot of this is, unfortunately, because of drugs and alcoholism. While many might consider marijuana a drug, it is entirely possible that the substance could help with such issues. A study published last year in the Journal of Clinical Psychology showed that marijuana could be used effectively in the state of California to help people with opioid dependencies. It does this specifically by interacting with addiction and dependency receptors in the brain.