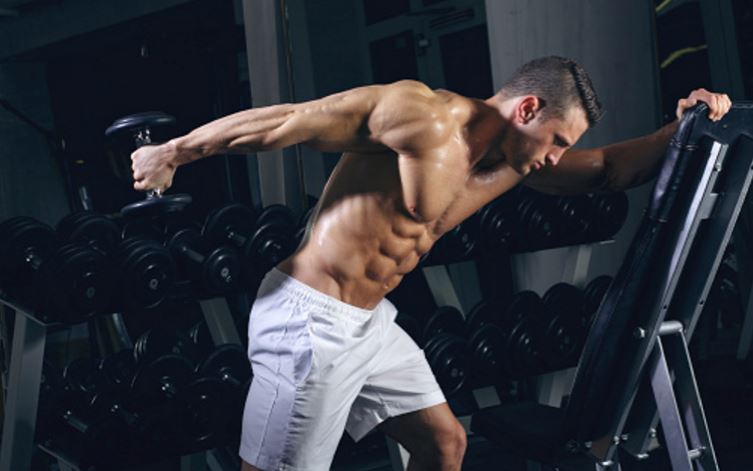 Exercising can be very rewarding, even more so, if you are equipped with the right nutritional supplement. It is a fact that metabolic workout supplements can offer various benefits that can enhance conditioning while helping individuals lose body fat faster. Of course, not every supplement is designed to offer these benefits, but there is one that can alter your workout for the better, Animal Cuts. Below, you will discover a genuine review of this product and how it can help you.
Single Servings
Measuring out a powdered supplement can become extremely messy and time-consuming. Well, this messy task will not be required with Animal cuts, because each product contains 42 supplemental packets. Each packet contains an abundance of nutrients, vitamins, and herbs, just enough for a single workout. Always take the product before eating, so you can reap the benefits. No more measuring, just pop open the pack and consume the capsules. Be sure to drink plenty of water with this supplement to avoid dehydration.
Appetite Suppressant
Combating the urges of hunger is never easy, but with Animal Cuts, you will find that the cravings can be prolonged by several hours. The jojoba seed content can fill the tummy, making it feel fuller for a longer period. This will help keep those nagging hunger pains at bay until you are ready to consume your regular meal.
Nootropic Complex
Nootropics are the preferred "smart drug", which is utilized by the Silicone Valley residents. Well, it can also prove to be very beneficial for those looking to get a stress-free workout. The beta-phenylethylamine and dimethylaminoethanol, and bacopa monniera substances found in Animal cuts is not only capable of enhancing focus but will improve your mental awareness, as well. This alone will help you focus on your exercise routine, keeping out the external factors that can alter your workout.
Preventing Muscle Wasting
Dieting and strenuous exercising can take its toll on your muscles. Not only this, but your body will be producing a high volume of cortisol, which is a well-known stress hormone, during this time frame. Cortisol can breakdown lean muscle mass, making your workout nearly worthless. Animal cuts supplement has a cortisol inhibiting complex that will alter the normal cortisol production. Ashwagandha root, magnolia bark, and Rhodiola Rosea extract contain cortisol inhibiting properties. This alone will preserve your lean muscle mass, while your body sheds those unwanted fat pounds.
Diuretic Properties
Excess water weight can make the physique look puffy and edematous. Unlike Lasix, which is known for depleting valuable potassium, the ingredients found in Animals Cuts will preserve the electrolyte. The dandelion and hydrangea roots contain diuretic properties, which will reduce excess fluid weight without altering your electrolyte levels. If you want to retain the water weight for some reason, you can eliminate the blue colored capsules from the daily dose. This is a wonderful option that is not offered by powered form supplements.
Pros
Staves off hunger pains
Very affordable
Pre-packaged servings
Capsules are very easy to swallow
Prevents water retention
Manufactured in the United States
1 A serving contains 8 different complexes
Boosts mental awareness and focus
Great for cycling
Cons
May cause loose stools in some individuals
The 9 capsules are very unappealing
Overall Assessment
Overall, Animal Cuts is a wonderful supplement that will preserve your lean muscle mass and turn your body into a beautifully sculpted powerhouse. It is important to monitor your fluid intake while consuming this product, especially if you exhibit diarrhea. It is recommended to cycle on and off of this product so that your body does not build up a tolerance to it. Utilize it for 3 weeks and cycle off for a week, then repeat.
Best Price On The Market for "Animal Cuts"
Universal Nutrition Animal Cuts, Ripped and Peeled Animal Training Pack
Case of 42 packets of sports nutrition supplement
With synephrine and caffeine
Help shed subcutaneous fat and subcutaneous water
Helps lean muscle mass look more defined
Ephedra free