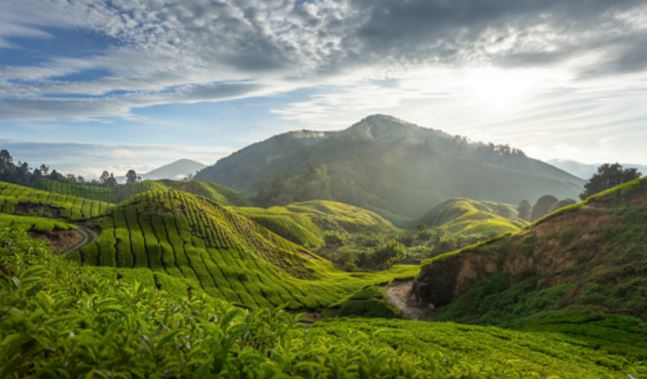 If you're the type of person, who wants to lose weight, you've probably tried everything you can think of but have yet to obtain the results you're after. Don't worry. You're not alone. Thousands of people have been in a similar situation, and many of them have given up prematurely. However, a few lucky individuals were brave enough to stick it out until they finally achieved their mission and acquired the ideal body they've always been after. How were they able to excel where others have failed? Some have done so by utilizing green tea extract. Is this the advantage you need to leap over the final speed bump finally? Continue reading below to find out.
What Is Green Tea Extract?
First and foremost, you'll want to learn about the basics of green tea. It would be incredibly unwise to put something into your body without fully understanding what you're consuming. You should know that green tea extract is derived from green tea leaves, which come from the Camellia Sinensis plant. This specific material has been utilized for many years. It was traditionally used as a medication by the Indians and Chinese. These civilizations used it for an assortment of different purposes and did so with surprising results.
Different Types
Now, you should take the time to learn about the different types of green tea extracts. It is found in strong infusions, dry extracts, soft extracts, and partly purified extracts. Each specific type is used for a unique purpose. Strong infusions will see the leaves soaked in a solution of alcohol, while soft extracts are taken one step further and concentrated to approximately twenty to twenty percent. If you're looking to utilize green tea extract for weight loss, you won't have to worry about these technicalities. This is the case because supplement manufacturers will take care of this for you.
Instead, you'll just need to choose between tablets, capsules, drinks or dry mixes.
Dosage
When attempting to find the right green tea supplement, many people will look closely at its ingredients. This is a good idea, but it is often best to ignore the green tea contents. This is simply a formality since most of these products contain green tea extract, which is 90% polyphenols. Generally, a single capsule will equate to approximately 5 cups of tea. With this in mind, it is essential to remain cautious when utilizing the pills. Since the capsule forms greatly outweigh the tea itself, the capsules will contain a larger amount of caffeine, and consuming too much could result in some negative side effects.
Potential Side Effects
Before getting carried away, you need to understand that green tea extract is widely considered safe. However, some individuals may experience some side effects due to the high caffeine content. Drinking a substantial amount of tea will result in undesirable side effects associated with excessive caffeine consumption. Occasionally, but rarely, it has also been linked to acute liver failure. Although this chemical will impact each person differently, you will find a list of the most common side effects below.
Could result in osteoporosis
Diarrhea
Glaucoma
May increase blood pressure
Caffeine content could worsen symptoms related to irritable bowel syndrome
May result in an irregular heartbeat
Could worsen the risks associated with bleeding disorders
May worsen anxiety, due to the caffeine content
The good news is that it is entirely possible to avoid all of these side effects by moderating your green tea intake. By keeping your consumption to a minimum and avoiding additional caffeine, you will most likely avoid all negatives.
Common Uses
Although it is possible to use green tea for an assortment of different purposes, it has been proven effective for a small number of problems. First and foremost, utilizing this chemical in ointment form for genital warts can be a good way to clear up the problem. According to studies, the ointment will be able to eliminate warts within a matter of 10 to 16 weeks. It was proven effective for approximately 60% of patients. At the same time, this chemical is believed to be able to help lower cholesterol levels. Those that used at least 150 to 2,500 milligrams of green tea catechins each day for 24 weeks were able to experience a reduction in total cholesterol and LDL or bad cholesterol.
Benefits Of Green Tea Extract
While green tea extract can play a vital role in weight loss, it can also provide you with tons of other health benefits. The start off, the extract is loaded with polyphenols such as flavonoids and catechins. These ingredients function as powerful antioxidants, which prevent free radicals from forming in the body. Free radicals often attack cells and molecules. This usually leads to aging and other diseases.
Make You Smarter
Green tea extract has been proven to make a person smarter. The active ingredient in the extract is caffeine, which is known as a stimulant. While the extract does not contain as much caffeine as coffee, it contains enough to give you a response without causing the jitters.
The extract makes you smarter by blocking a neurotransmitter in the brain called Adenosine. When this happens, it increases the firing of neurons in the brain. Many studies show that this effect improves mood, reaction time, vigilance, and memory.
Lowers Your Risk Of Cancer
Cancer has come to be one of the world's leading causes of death. Cancer is caused when cells start to grow uncontrollably. Green tea extract contains powerful antioxidants that can help reduce the risks of cancer. Several studies have been conducted on this concept, and it appears that this chemical is most effective at fighting breast cancer, prostate cancer, and colorectal cancer.
Detoxification
Almost everyone knows that green tea can boost the energy level almost instantly, following consumption. But, did you know that it is one of the best detoxifying agents available? Well, it is, and this can be mainly linked to its ability to detoxify the body by using your body's support naturally. The polyphenols found in green tea are basically what is responsible for ridding the body of harmful toxins. These substances directly impact the liver, known as the main detox organ, and responsible for storing some valuable nutrients.
While the liver is responsible for storing vital nutrients, it also stores bile and other toxins that are eventually transferred to the small intestine.
Weight Loss
Green tea contains an abundance of caffeine, but not as much as a cup of coffee. Caffeine is a very powerful stimulant that will increase heart rate and metabolism. By boosting the metabolism, the body will burn calories at a much faster pace than normal. Many athletes will prefer green tea over other caffeinated products because it is filled with antioxidants but a lower quantity of caffeine.
Green tea can also boost your energy levels and help you endure a strenuous workout without exhibiting fatigue afterward. Many women use a fat burner containing a large quantity of green tea extract to replace a pre-workout supplement, like the famous Shredz (read "The Best Fat Burner For Women – Is It Shredz?").
Overall
Truly, the benefits associated with consuming green tea are enormous and very diverse. Whether you're interested in getting fit or want to get healthy, you'll want to consider adding a little green tea to your daily intake. Doing so will give you the edge needed to achieve your goals while also keep you safe. Just remember only to use this concoction for a limited period of time.