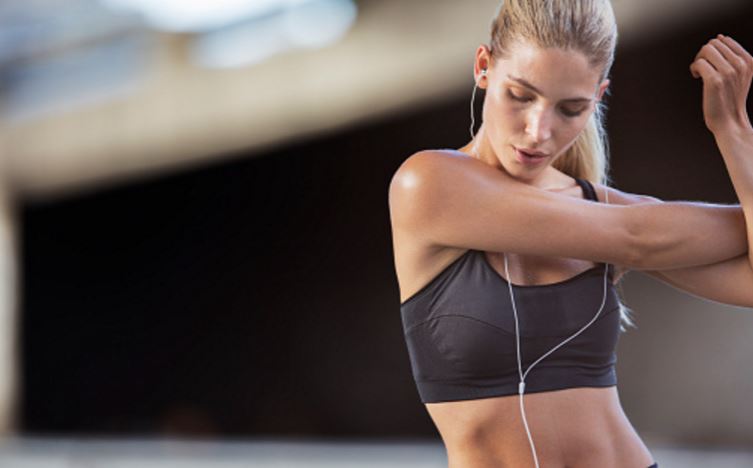 Cardio workouts can be immensely beneficial for enhancing your cardiovascular health, boosting your overall health, and burning additional calories. Of course, there is truly an abundance of cardio workouts, and attempting to find the one that will be most effective for you can be much more complicated than you might imagine. In the past few years, more and more individuals have taken up plyometric cardio circuit training. These specific exercises are considered to be some of the most effective and least time-consuming exercises of all. What are they, and is the Insanity Pure Cardio program a reliable regimen? You'll be able to find out below.
What Are Plyometric Exercises?
Plyometric exercises are specific types of workouts capable of enhancing cardio health and making you sweat, while also developing muscles and strength rapidly. These activities typically involve extending the muscle for a second period before contracting it as explosively as you can. The activities are generally compiled together into bursts to formulate effective cardio circuits. They're effective in this type of scenario because these exercises can easily keep your heart rate up throughout the workout duration. Generally, these exercises are completed with your bodyweight or small loads.
This makes them not only effective and reliable but also keeps the costs to the minimum.
What Can Be Achieved With Plyometric Exercises?
When it comes down to it, each individual is different, and their desires will undoubtedly vary. Some people will want to enhance their performance, while others will want to burn calories, increase endurance, or gain muscle strength. This is where Insanity Cardio Abs enters the picture. This unique, comprehensive plyometric cardio circuit workout plan is available for being utilized for various purposes. Below, you'll learn about the enormous benefits associated with plyometric exercises.
Enhances Performance
Athletes will always want to focus on enhancing their running speed. This is the case because increased running speed typically equates to a more promising performance. Even if your plyometric exercise doesn't require sprinting, it can still help you enhance your performance in one way or another. It could help you throw objects further, kick harder or punch with more devastating velocity. Regardless of the specific aspect of your performance that you're trying to enhance, plyometric training can help.
Building Muscle Power Rapidly
A lot of people would love to have stronger, more capable muscles. If you fit into this category, you'll want to embrace plyometric exercises. These exercises are designed to push the muscles to their limits. When compared to other types of activities, the plyometric types can deliver better results much faster. Therefore, engaging in this type of workout will help you obtain the muscle power and force you to desire much more rapidly than you could ever imagine.
Burn Enormous Calories
One of the most significant benefits associated with gaining muscle is also burning calories. Bigger, strong muscles will require your body to burn more calories at a faster rate. This is where plyometric exercises and Shaun T's Insanity Pure Cardio truly excels. Since this particular cardio circuit training will help you gain additional muscle mass, your body will burn extra calories, even when you're sitting idle. At the same time, your body will burn far more calories when you're exercising. So, if you wish to shed that body fat, you'll want to follow Shaun's advice and utilize his exercise routine.
Boosting Endurance
Cardio and endurance go hand in hand. This is why you'll want to embrace cardio circuitry training if you wish to enhance your endurance. Whether you plan on running a marathon or just want to mow your grass, you'll want to enhance your endurance without grabbing your knees. There is truly no better way to do this than by utilizing the techniques and exercises provided by Shaun T. Plyometric training is capable of boosting your endurance while also showing you precisely how to produce muscle force in a much more efficient manner.
Affordability
One of the most surprising things associated with the Insanity Pure Cardio program is that it can be completed without any expensive equipment. It is possible to benefit enormously by following Shaun's advice and utilizing his workout regimen. Not only will you improve your cardio and enhance your muscle mass, but also you'll be able to achieve these goals without buying a treadmill or purchasing expensive weights and dumbbells. So, if you're looking to shed the pounds and slim down, but refuse to overspend, you should look no further than Insanity!
The Insanity Base Kit
It is entirely possible to sit down and formulate your own plyometric cardio circuit plan. Sure, you could do it, but it would probably take you a significant amount of time and a great deal of energy. The majority of people do not have the time or energy to research and find reliable exercises. This is why it is best to check out the Insanity Base Kit. The Insanity Base Kit is a comprehensive plyometric cardio circuit-training program that will deliver everything you need to work out, lose weight, and achieve your fitness goals.
This specific kit will provide the user with ten lengthy DVDs from the highly regarded personal training, Shaun T. In all likelihood, you've heard of Shaun or have seen him on television. This is indeed, no coincidence. Shaun has been around the fitness game for an extended period, and he is truly one of the industry leaders. Not only will the program provide you with instant access to Shaun T, but also it'll give you access to free online support. The combination will help you remain motivated and will force you to achieve your original goals!
Free Online Support
A lot of people want to lose weight and get into shape, but very few ever will. Much of this has to do with the fact that many people will never remain motivated enough to achieve what they set out to achieve. Motivation can be difficult to acquire unless you're working alongside someone or acquiring small goals. The Insanity Kit is incredibly beneficial for those that need a kick in the rear. Once you've become a member of the Insanity customer base, you'll gain immediate access to online support and tools.
Not only will you gain support from your peers, but also you'll be able to access fitness experts during your time of need. The combination can be beneficial and will guarantee you'll obtain assistance and motivation when you begin feeling like giving up.
Always Challenging
To achieve the goals you've set for yourself, you'll always need to enhance your challenges. Once you've managed to meet one goal, you'll need to select another one and up the intensity level. The Insanity Base Kit will help you do just that. Shaun T has formulated an incredibly innovative workout plan that focuses on pushing you more challenging and harder. Of course, it doesn't throw you into the frying pan right from the beginning. No! First, you'll work your way up, and Shaun will slowly increase the intensity to match your current skill level. This will help ensure that you'll achieve your goals without overdoing it and getting in over your head.
Targeting the Chest Muscles
Various plyometric exercises target the chest muscles. Of course, these exercises should be included in a full workout, targeting all muscle groups. You can do these exercises by utilizing a medicine ball, which most professional athletes choose to do. The single response chest push exercise is straightforward to accomplish, plus it can be done in a gym or the comfort of your own home.
It would help if you got down on your knees, maintaining your body balance with the front of your knees and your toes' tips. Start by grasping the medicine ball in your hands and throwing it up against a wall or a partner. Push the medicine ball out, as far as you can, before releasing it. Once the ball is released, you should explode forward, landing on your hands.
If you are a beginner, you should only start by repeating only three of these exercises. Continue this workout until you are ready to increase the repetition, but never overdo it, since this could potentially put you at risk of injury.
Dietary Plan
While many beginners can easily devise a plyometric exercise routine suitable for their needs, they struggle with the dietary plan. Well, the Insanity workout DVD provides you with a specialized meal plan that will help you fuel your energy, build lean muscle mass, and lose excess body fat.
You can boost the efficiency of your diet and your energy while using some supplements; read our articles about it:
BCAA For Women Guide – All you need to know
The Best Pre Workout For Women – What You Should Know
The Best Protein Weight Loss Shakes – A Thorough Buying Guide
Weight Loss Guide – The 15 Best Supplements, Fat Burner & Pills
It is important to remember that an exercise routine will not be as effective if you lack nutritional intake. You will also find it difficult to endure these intense workout programs if you do not stick with this nutritional diet plan.
Workout Schedule
No one knows more about bodybuilding than Shaun T, who is a very skilled professional trainer. The great benefit of utilizing Insanity to lose weight and tone your physique is it allows you to start at a very low level and gradually work your way up to a full, intense workout. This not only allows you to adjust to the workout schedule but also decreases the risks of injuries, which could potentially set you back for several weeks, if not months.
Start out with the Dig Deeper & Fit Test to see what you are made of and then work your way up to the Cardio Recovery & Max Recovery workout. Beware, this exercise program is not for the weak at heart but instead designed for those who want to challenge their bodies with intense exercises.
Track Your Progress
The Insanity calendar helps users track their progress to see how well they are doing while encouraging them to move forward. This calendar not only allows users to track their monthly gain, but it also helps them set realistic goals. This is a great feature that will come in handy throughout the entire 60-day workout program. It is also a good idea to take pictures of your body before getting started, several times between, and after the program.
Proper Breathing Techniques
Shaun T is very impressive in this workout program. He wants you to focus on your body and the four central body systems:
Circulatory
Respiratory
Digestive
Excretory
While many individuals know how to complete each exercise in their routine correctly, they are unaware that they are breathing improperly. It can be challenging to learn how to breathe correctly, plus it will take a bit of practice, but over time, it will become a regular part of your workout. If you fail to breathe correctly, you will be putting yourself at risk of circulatory complications while exercising.
Pros
Cost-effective and doesn't require the purchase of additional equipment
A complete program, which can be useful for everyone
Comprehensive plyometric cardio circuit, which can help you achieve various fitness goals
Can help enhance cardio, build abs, and enhance strength
Includes access to online support, so you remain motivated around the clock
Offers a nutrition plan and ensures you never face setbacks, by eating unhealthy foods
Insanity calendar helps to guarantee you stay on track at all times
Music will keep you pumped, while Shaun T will force you to push yourself to your limits
Easy to follow
Cons
Insanity is intense, so beginners will need to start slow
Overall Assessment
All in all, there are numerous ways to get into shape, but following the Insanity Pure Cardio workout is one of the best choices of all. Shaun T is a master of fitness, and his Insanity Cardio Abs and other cardio circuit exercises will force you to your limits while guaranteeing you achieve the impossible. If you truly desire to slim down, get into shape and look better than ever before, you'll want to check out this plyometric cardio circuit training program sooner rather than later.